Genre: Cozy Mystery
Hours before the opening of her career counseling practice, Gilda Greco discovers the dead body of golden girl Carrie Ann Godfrey, neatly arranged in the dumpster outside her office. Gilda's life and budding career are stalled as Detective Carlo Fantin, her former high school crush, conducts the investigation.
When three more dead blondes turn up all brutally strangled and deposited near Gilda's favorite haunts, she is pegged as a prime suspect for the murders. Frustrated by Carlo's chilly detective persona and the mean girl antics of Carrie Ann's meddling relatives, Gilda decides to launch her own investigation. She discovers a gaggle of suspects, among them a yoga instructor in need of anger management training, a lecherous photographer, and fourteen ex-boyfriends.
As the puzzle pieces fall into place, shocking revelations emerge, forcing Gilda to confront the envy and deceit she has long overlooked.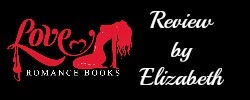 I was asked by the author for an honest review.
4 stars
I thoroughly enjoyed this murder mystery.  It was such a great book, it had so much intensity and mystery and all the food that was going through this book made me giggle at the same time.  I loved how the Italians always brought food into everything that was going on.  It was pretty awesome and not only that they play matchmaker as they are all involved in a murder case.  It was pretty amazing how they were able to bring all of that in and it didn't seem stupid as you are reading about all the drama that happens throughout the book.  This book also give you subtle clues through the book that keeps you on the edge of your seat during each chapter.  I just wanted more and more as each chapter went by.  The characters are so likable and the bad ones are bad, but you tend to see why the book needs them.  The family that is in this book was so close knit that it at times in comical to see.  In addition to that there are so many busy bodies in this book so most of the time you hear a lot of hearsay in this book, but some of it seems to be true.  the last thing I want to say I love that the romance wasn't at the beginning at this book and it doesn't even happen in the middle it takes longer and with that you get to enjoy the whole mystery of the book.
I can tell you how much you will love Gilda and Carlo and how strong they are and how perfect they are, but I won't.  I'm going to tell you to read the book.  See how much the interactions in this book with all the characters are amazing.  They pull you in and they make you think about what you think you know about the book.  It is absolutely amazing what the author did with this book and how everything just interloped throughout.  You will get to the end of the book and say how could I have missed that.
I hope that you enjoy reading this book as much as I did.  How everything you thought was true ends up not being twisted in a way, but you never stop looking to find the right answer.  I loved this book and how the author wrote this book.  I hope to read more from this author.
Carlo had removed his suit jacket and rolled up the sleeves of his light blue dress shirt. His tie lay on the desk. The rumpled look suited him to a tee. And his large black-rimmed glasses accentuated those unforgettable blue eyes. Bluer than blue. Sky blue. Cornflower blue. Robin's egg blue. Years ago, Adele Martino and I had come up with thirty-seven descriptions of Carlo Fantin's eyes when Mrs. Gillespie assigned one of her Monday morning English composition exercises. As I tried to recall the other thirty-three, I realized that Carlo was speaking to me.
"…he'll be taking notes as well."
Darn! Another officer in the room, and I had missed his name and more importantly, his title. Was he a detective or a constable? I'm sure Sofia would know. In the meantime, I better stop daydreaming and start listening. I nodded in the direction of the beefy officer. Dark hair. Dark eyes. Expertly trimmed moustache. A big bear of a man who reminded me of Magnum P.I.
Carlo cleared his throat. He was ready to get down to business. Police business. "It appears that Carrie Ann was your first client. You haven't opened this office for business yet. How did that happen?"
My heart raced as I spoke. "After Sofia and my mother left…I'm not certain about the time…um…I…I heard a knock at the front window. I looked up and saw Carrie Ann. Hadn't seen her in ages." I paused and then added, "Still wearing the same pageboy hair style and that blonde color—"
Carlo waved his hand. "Stick to the facts, please."
I felt myself reddening as those piercing blue eyes bored right through me. "Oh, sorry. Um, I let Carrie Ann in."
"And?" Carlo said when I hesitated.
I shrugged. "We just talked for a while, then, uh…" I closed my eyes and tried to recall the conversation. But nothing concrete came to mind, only Carrie Ann's infectious laugh and bubbly compliments about the decorating scheme. When I opened my eyes, the other officer offered me a water bottle. I thanked him and gulped down half the contents.
"You scheduled her for a session tomorrow morning," Carlo said as he held up my appointment book. "Carrie Ann is…was considered one of the best interior designers in town. Why would she need counseling from you?" His dark brows drew together in a suspicious frown. "Were you planning to tell her to give it up?"
✯✯✯✯✯Characters shine in this mystery
By Jessica F
I loved this book! LOVED IT! This is my type of mystery – not a lot of blood and gore, just enough suspense to keep me interested, but totally character driven. I felt like I knew this family. Ms. Guidoccio excels at painting a portrait of a family and by the end of the book, I felt as if I was joining them at the dinner table. Gilda was terrific as a leading lady and I love how Ms. Guidoccio creates really wonderful women in her books. I can't wait to read more mysteries from this author.
✯✯✯✯✯Win a personal lottery with this book
By Ashantay
Older heroines call to me, and Gilda answered. Ms. Guidoccio has written a fun romp of a story that is not only well-plotted, it has wonderful – and believable – characters. Reading this book is almost better than eating a homemade cannoli. Almost. I'm looking forward to the next Gilda adventure!
In 2008, Joanne took advantage of early retirement and decided to launch a second career that would tap into her creative side and utilize her well-honed organizational skills. Slowly, a writing practice emerged. Her articles and book reviews were published in newspapers, magazines, and online. When she tried her hand at fiction, she made reinvention a recurring theme in her novels and short stories. A member of Crime Writers of Canada, Sisters in Crime, and Romance Writers of America, Joanne writes paranormal romance, cozy mysteries, and inspirational literature from her home base of Guelph, Ontario.